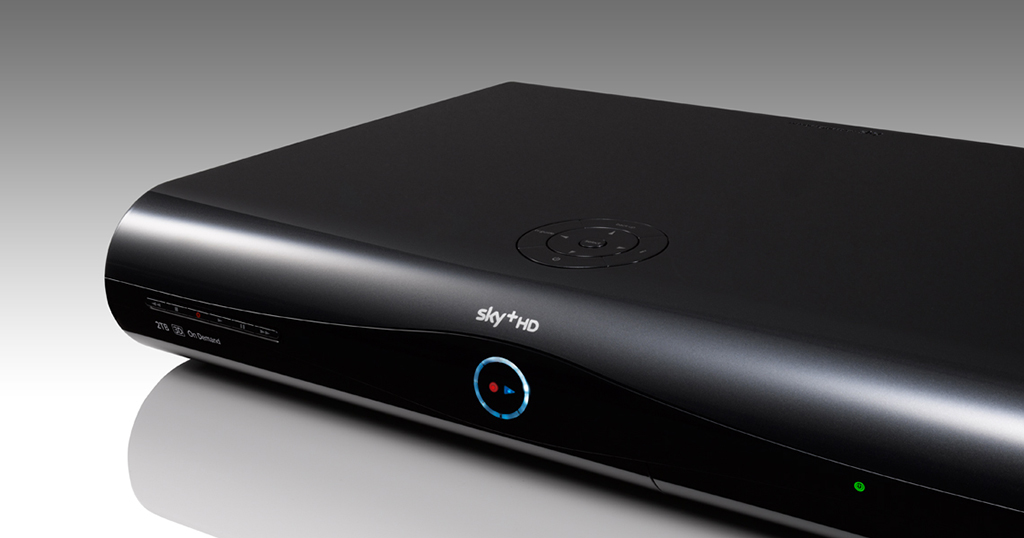 SKY : FUTURE HOMEPAGE
Concepts for the Sky.com homepage. Art directed by Serge Manoukian at Sky Creative.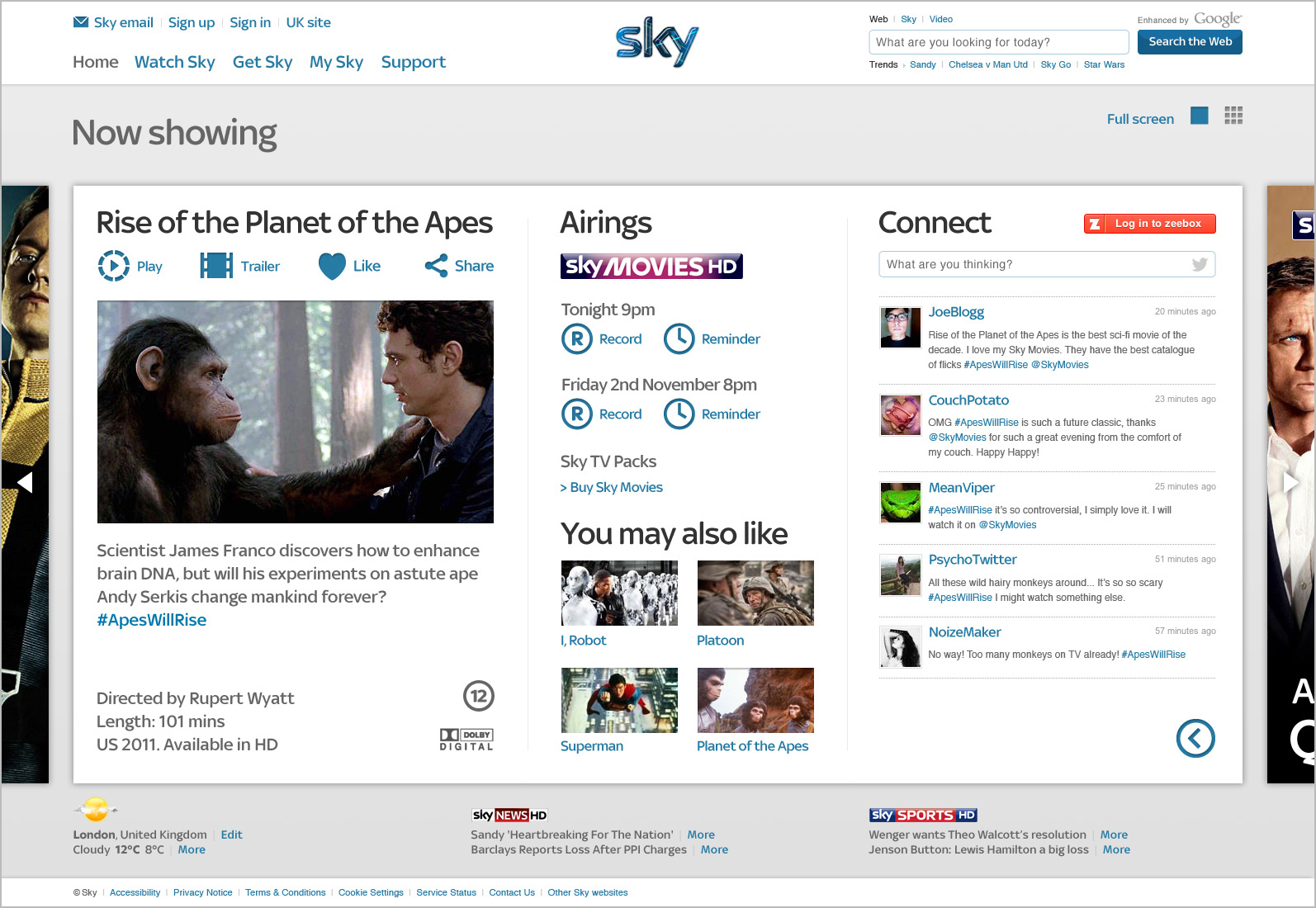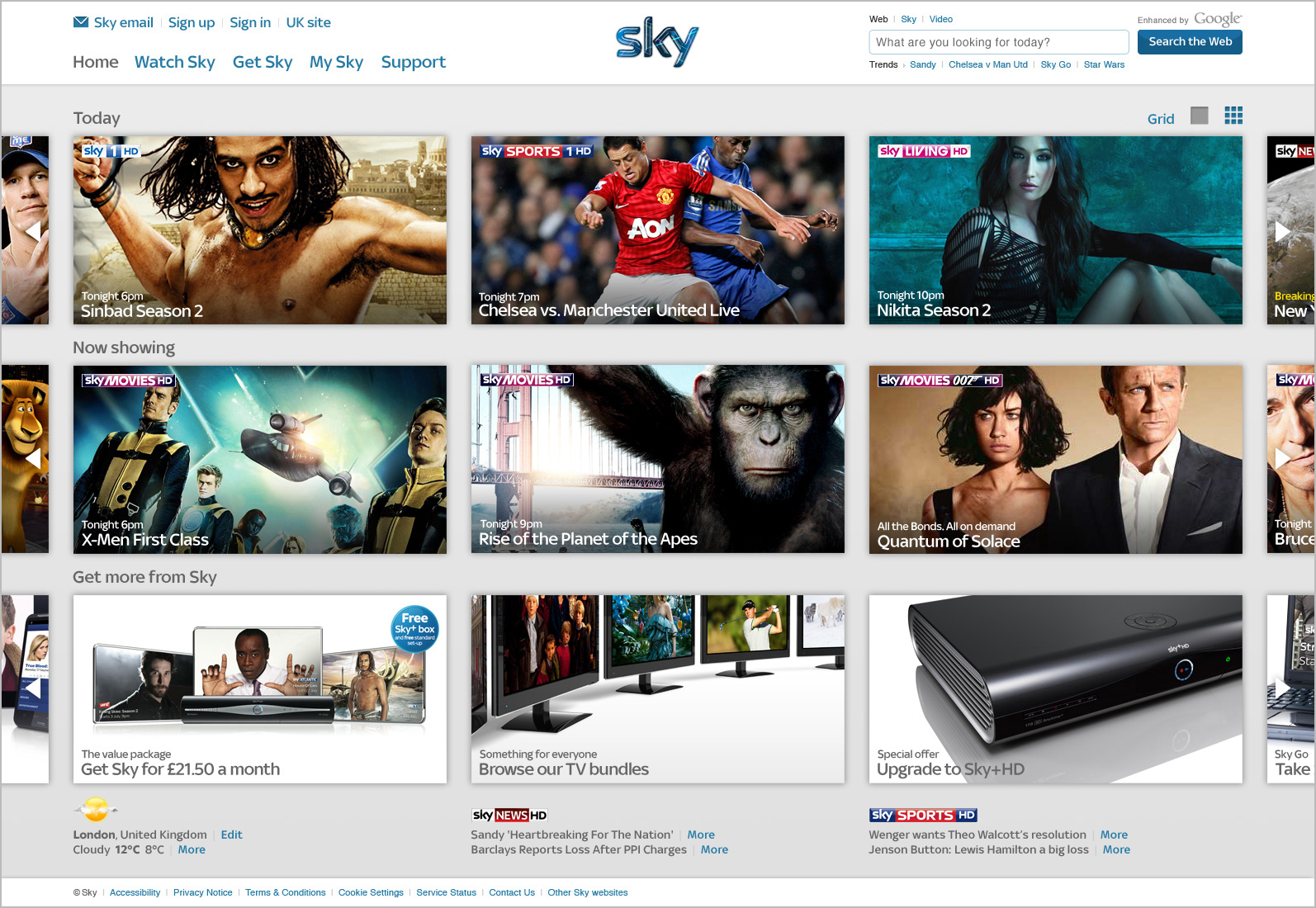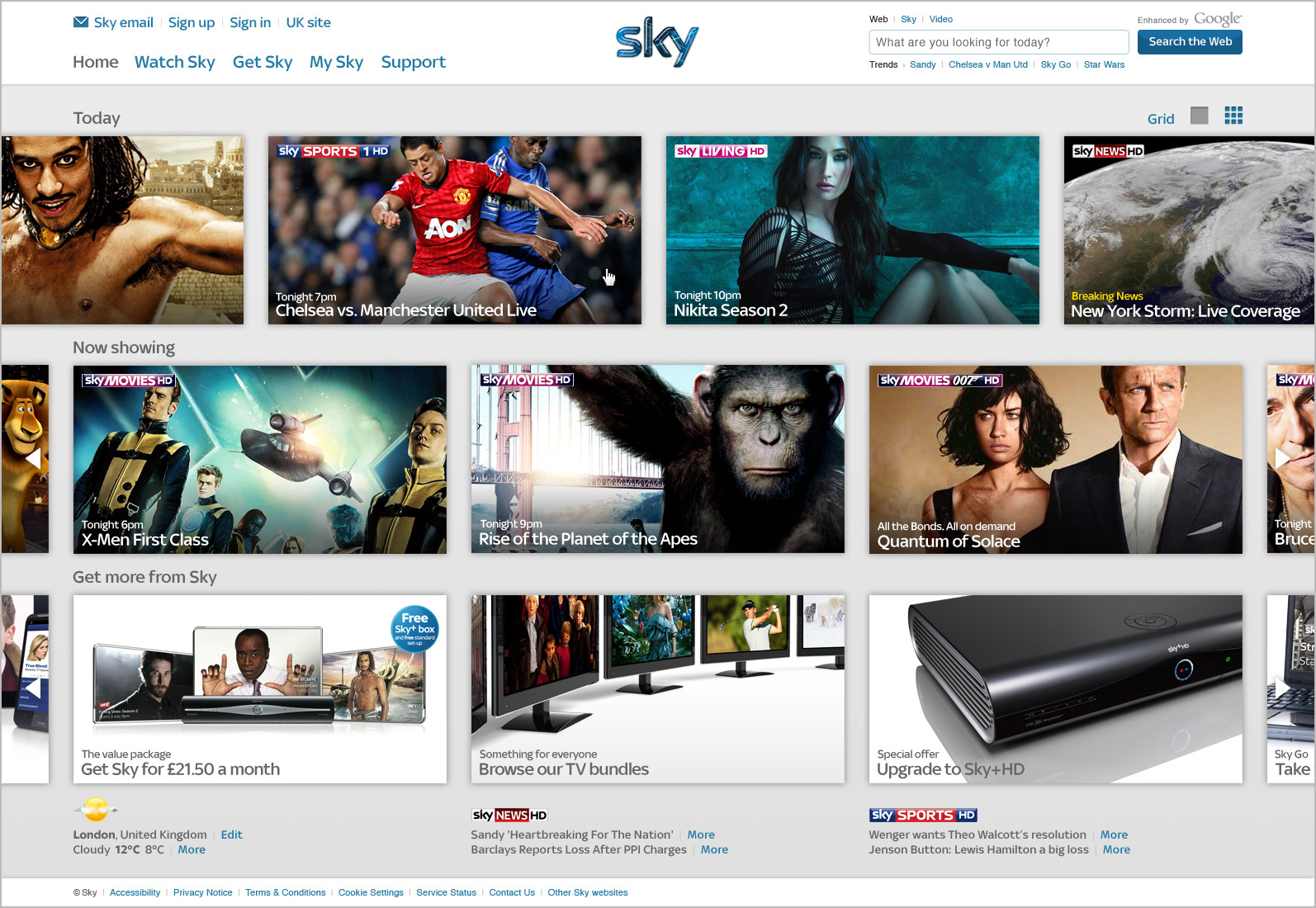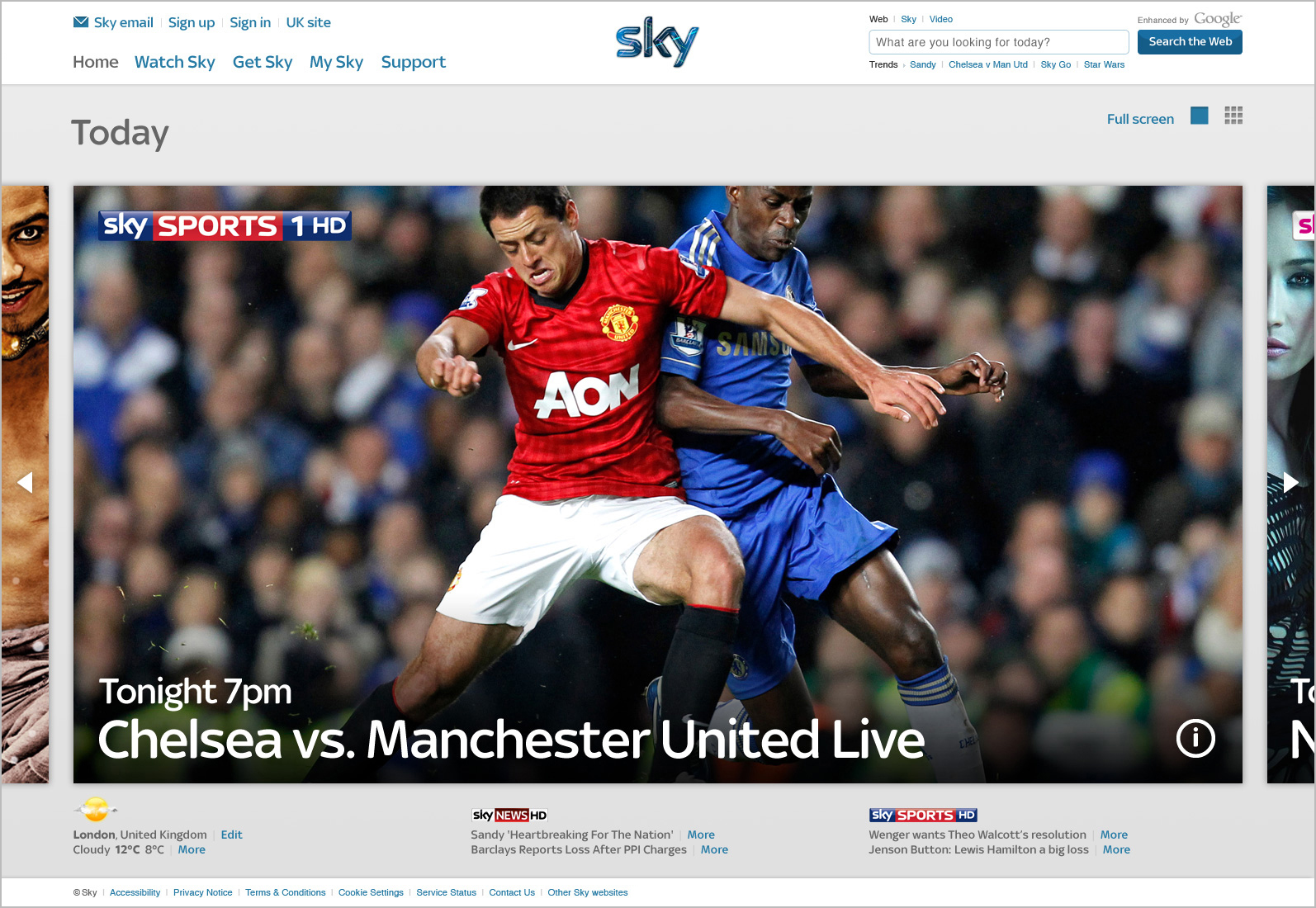 RELATED
The actual Sky.com homepage we released in January 2013.
PROJECT
Sky Future Homepage – Concept
COMPANY
Sky UK
BRAND
Sky.com
ORIGIN
Greater London, United Kingdom
AGENCY
Sky Creative
DESCRIPTION
I worked with the Sky e-Experience team on creative strategy, digital marketing, online brand experience and user-centered design, on several high-profile projects, including the redesign of the Sky.com homepage. This assignment included ideation, quick prototyping and user testing of these different concepts.
This case study presents only one early version of the design exploration I came up with for desktop, mobile and tablet. This initial concept offers different way to discover the content:
Full Screen mode – Zoom in / zoom out feature, including a flip mechanism to display more content details by request.
Mosaic mode – At-a-glance multi-content display, offering flexible content discovery with independent sliders.
While I was developing these responsive blue-sky ideas for the evolution of the Sky.com homepage, I also worked on the design, production and delivery of the actual Sky.com homepage with the entire Sky e-Experience agile team.
The pictures displayed in this case study are the property of Sky.